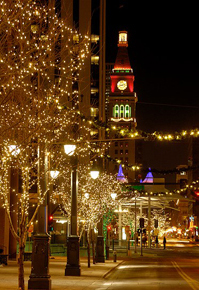 MAC5 Mortgage, Inc. was founded as a Full Service Mortgage Company to service the Greater Denver Metro Area and its surrounding communities. As a Full Service Mortgage Broker and Banker, we draw on the lending power of thousands of different loan programs offered through dozens of different lenders at the wholesale level. By obtaining rates for you at the wholesale level, we are able to compete for your business with some of the largest lenders and command the best rates and lowest costs in the industry. We offer a level of personal assistance, customer satisfaction, and aggressive product offerings like no other provider.

Our highly trained staff, product knowledge, commitment to the job at hand, and dedication, are the key elements to giving the customer the highest levels of satisfaction and service. Our founding partner's vision for the company was to streamline and simplify the loan process, and enhance the customer's experience.
With the founders' experience in large corporations and with the team's wholesale lending experience, MAC5 Mortgage is able to provide first class service that ensures absolute success for the client. We also know that the very best compliment in our industry is to earn a MAC5 referral from someone you know.

Simply stated, we focus on absolutely truthful and knowledgeable interactions with our clients to create something that is very difficult to find in this industry; the confidence and comfort level that your mortgage broker is actually looking out for your best interests through the entire lending process.

Ever wonder how MAC5 Mortgage got its name?
Click Here to find out!
Have you heard enough - Click here to Apply today and see why MAC 5 Mortage is your ideal Full Service Mortgage lender in the Colorado Area.